Author of Cozy, Sexy, Closed-Door Romances
⭐⭐⭐⭐⭐ "Ms. Ellis has written another great story."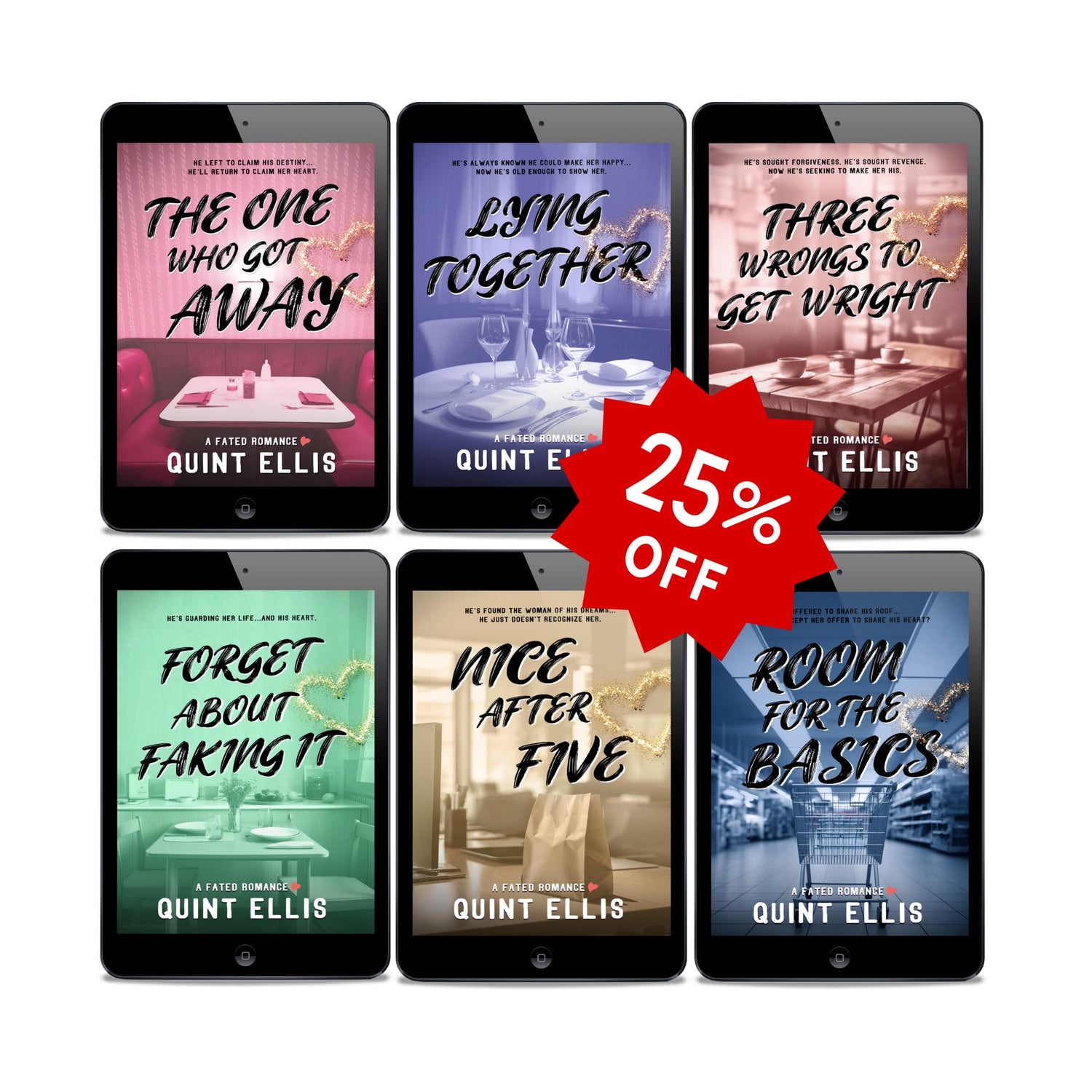 Reserve The Fated Romance Series!
Want to binge this new series?
Get all six novels + a Bonus Short Story to Get You Started!
Buy the Bundle!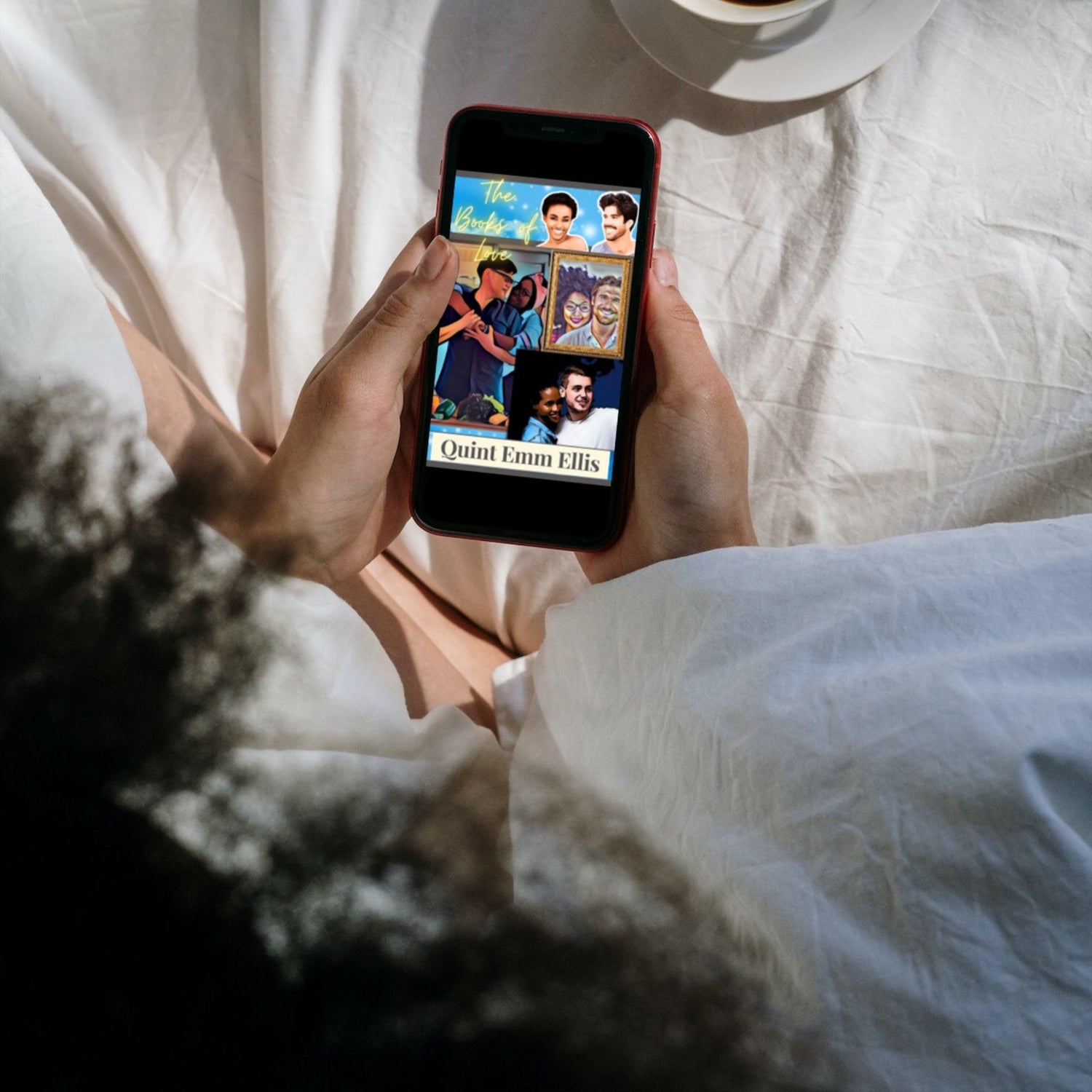 The Books of Love
The Books of Love bundle is a compilation of nearly a week's worth of swoony quick reads for your lunch breaks.
The Gift of Love (Enemies-to-Lovers Christmas Romance)
The Art of Love (Fast Friends to Lovers)
A Taste of Love (Workplace Forbidden Love)
The Sum of Love (Marriage of Convenience)
⭐⭐⭐⭐⭐ "These short novellas allowed me to escape reality. Clean, sweet and ensures a happy ending. Hallmark movie in book format."
- Amazon Reviewer
Explore the Books of Love
About the Author
Quint enjoys a great, clean, love story that's a bit relatable, funny and features regular people fumbling their way toward mutual love and respect, heroes who truly are sweet-at-heart and Happily Ever Afters that are just as sweet.
She hopes to contribute more such romance novels featuring women who, like her, happen to be introverted, happen to be Christian and happen to be African-American.
She's been having a ball connecting with readers who relate to her stories and enjoy a mini-vacay as they're transported for an hour or more.
And she is grateful for the chance to be able to add to a small, but growing, collection of Clean, Wholesome and Sweet Romances (including some faith-friendly reads that include a bit more passion and grit than what's typically found in Clean & Wholesome selections).
View Books
What Readers Are Saying
Loved it

If you like feel good stories with happy endings then this book is for you
This author did a great job and while the stories are short they did not leave you wishing for more the characters were relatable and had depth and you could feel the love, friendship and humor throughout each intertwined story

Loved it!

I would not say a word to mess up your journey. Enjoyed this read very much! Might just have to read it all over again. Thanks so much!

Unique and Lovely

Quint Ellis has created a beautifully rendered book with an incredible setting...

This story is uplifting and how faith, hope and love can transform lives and communities.